Lo Mein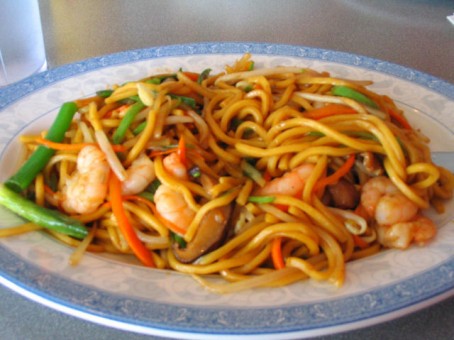 Vegetarian's Crispy Lo Mein
Two Side Crispy Lo Mein
Tender diced chicken, shrimp, beef and assorted vegetables with crispy noodles.
Peking Noodle with Meat Sauce
Dun Dun Noodle
Noodles with sesame peanut sauce, a Szechuan specialty.
U-Don
Scallions, shrimp, chicken, and vegetables with U-Don noodles.
Pad Thai
Thin rice noosdles stir-fried with shrimp, chicken, ground peanuts, egg and bean sprouts.
Chef's Special Rice Noodles
Chow Mein
Choice of beef, chicken, shrimp or vegetables. It is a very traditional Chinese noodle dish with mixed bean sprouts, onions and scallions.