Appetizers From Kitchen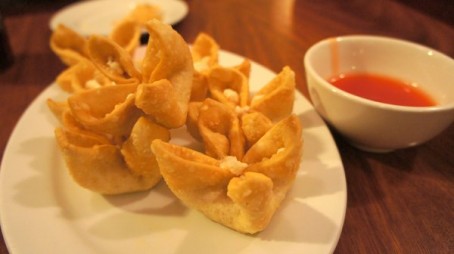 Edamame
Steamed soy beans.
Agedashi Tofu
Deep fried bean curd with dried bonito on top in dipping sauce.
Gyoza
Panfried or steamed Japanese dumpling. Pork and vegetable with dipping sauce.
Shumai
Steamed or fried seafood dumplings with dipping sauce.
House Style Hot Wings (5)
Pu Pu Platter
Teriyaki beef, egg roll, chicken finger, crab rangoon, chicken wing, fried jumbo shrimp, and boneless spare ribs.